Working with Keri Ford individually is in high demand and there is an approval process with a one year commitment.
Please fill out an application to be considered for ELITE.
See what everyone is saying…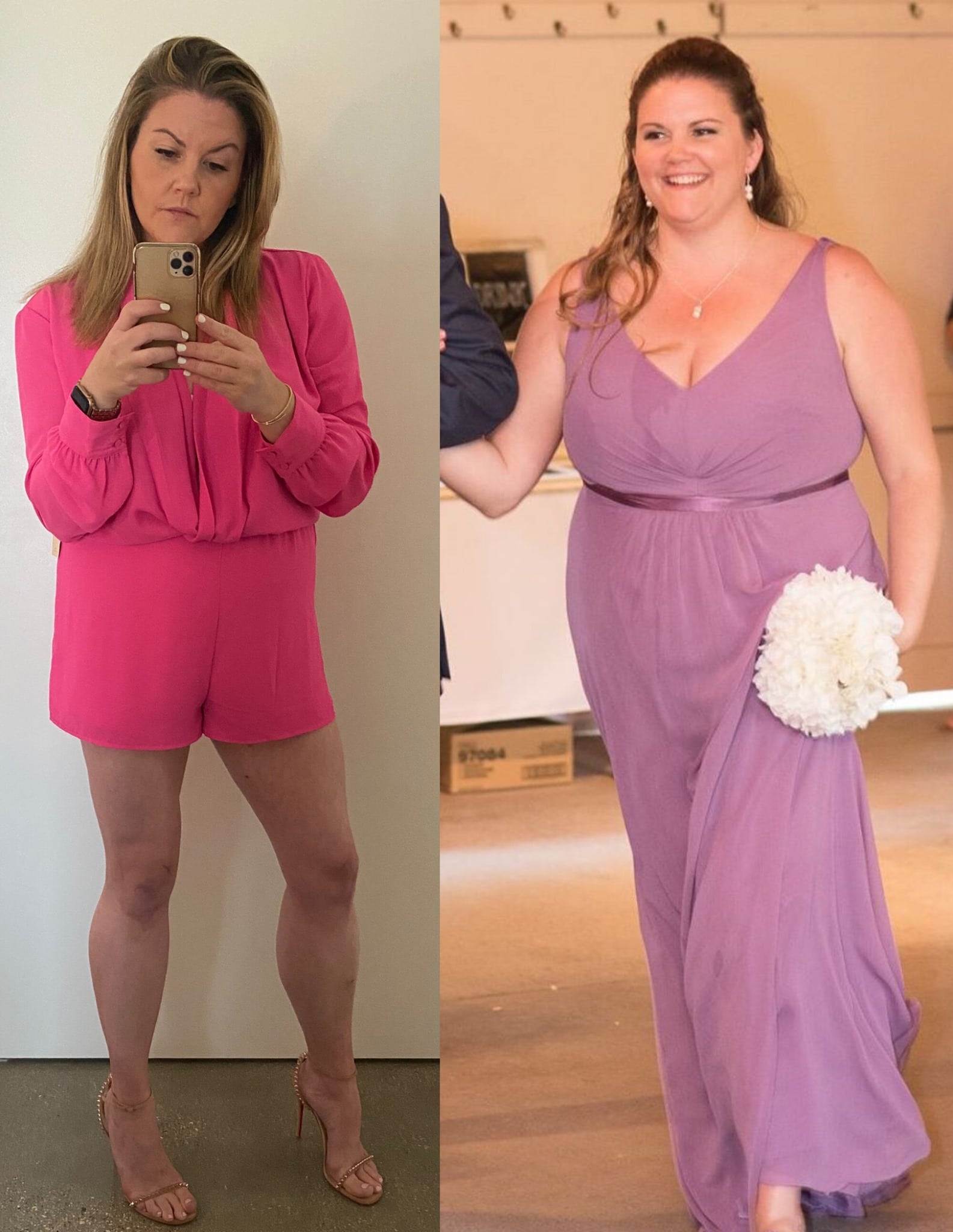 "I've learned how to truly listen to my body and stop chasing the next diet or exercise plan."
I found Keri randomly on Facebook one day – only I know it wasn't random at all. 
I was instantly attracted to her beauty and confidence, and after diving into some of her content, I just knew that there was something about her vibe and outlook that had the ability to change mine in the way I've WANTED it to be changed for years.
To put it plainly, I've struggled immensely with all things weight, food, and body issues for my entire life. I've worn every size imaginable, constant binge and restriction cycles have been a normal way of life, and at some point, I just resigned myself to believing that it would always feel hard to look and feel the way I wanted to. 
When I became an entrepreneur eight years ago, I put building a successful business first above everything. I neglected my body and my personal life in a lot of ways, and so many of those underlying issues became even worse. 
In less than just two months of working together, I am down 12 pounds, but what feels way more important than that is that I feel hopeful and free for the first time ever. I feel a sense of peace and certainty when it comes to my body and food and I feel more confident and aligned when it comes to who I am, and what I'm capable of, than I EVER have in my entire life.
I have found that a lot of the advice and coaching out there is only or the other – it's either ONLY deep mindset work or ONLY hardcore dieting and exercising. One of the things I appreciate most about Keri is her ability to combine it all. She coaches with a lot of love and compassion and kindness, but it's also balanced out with necessary tough love and practical guidance. She loves you through your struggles, but calls you on your bullshit. She's helped me recognize and understand where so many patterns actually formed and WHY I've struggled with so many of the things I have, while also pushing me into a place of action.
I also deeply appreciate the way in which she guides and supports me in trusting MYSELF – versus putting my faith and certainty in yet another solution that will only wind up failing over time. There's no forcing me to do things her way or abandoning myself. It has simply been about going deeper and deeper into who I actually am and what I want, and that has made all the difference in the world.
Truly, in just two months, my life and outlook in ALL ways feel completely different. Creating transformation by loving myself instead of beating myself up or shaming myself is now a daily practice. I'm happier, healthier, wiser, and truly feel more ME than ever in my 35 years. Forever grateful for what I've already learned and experienced, and I'm so so excited to see it get better and better.
Sara Dann
Business Coach & Host of You're Fucking Welcome Podcast
West Hollywood CA
Hannah Kimberley 
Account Executive
Smyrna, GA
Audrey Southerland
Laboratory Coordinator
Atlanta, GA
Emily Fitz
Intuitive Mindset Coach
Valley Village, CA