ATLANTA, GA | AUGUST 17-20, 2023
Where personal development meets leadership training.
This experience is an all-inclusive transformational retreat for CEOs, executives, & entrepreneurs.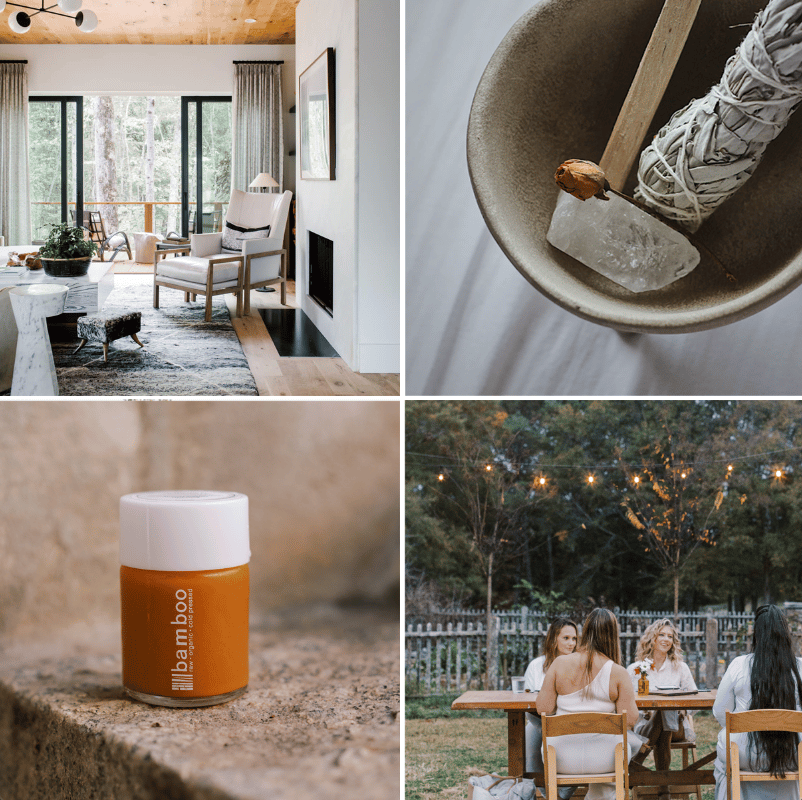 I CREATED THIS RETREAT WITH ONE QUESTION IN MIND:
"I have everything I thought I wanted, but is this it?"
Achievement drives you. Growth inspires you. And you are committed to reaching higher levels with intention and purpose.
In many ways, this has brought you to the 1%.
However, there is one thing missing: 
YOU.
Maybe being the CEO has consumed you and you've prioritized work over family, friends, and your health.
Maybe you've lost yourself along the way and you aren't even sure if you ever knew who "you" really is.
Maybe you don't know how to be successful and also experience more play, peace, and purpose.
You've hit the goals.
You've made the 1%.
You've done everything you've set out to achieve.
You overcommit. You feel overwhelmed. And slowing down gives you anxiety.
YOU'RE BORED, BUT BUSY AF.
AND BUSY BREEDS BURNOUT.
The truth is…
You don't need a business mastermind.
You don't need a yoga vacation.
You need to connect to who you've always been because you were MADE FOR MORE.
The million-dollar question every woman who finds herself here is asking:
 "But how can I unlock myself?"
YOU'RE SUCCESSFUL, BUT WONDERING, "IS THIS IT?"
You've accomplished massive success in your life, but it just doesn't feel like you thought it would, because you still feel like there's more (which you also feel guilty and somewhat ungrateful for thinking).
YOU'RE "ABUNDANT" YET FEEL ANYTHING BUT WEALTHY IN LIFE.
You've always been good at making money, and while you desire more, you want to feel rich in happiness and purpose.
YOU'RE TIRED OF FEELING BURNED OUT AND BORED.
You've attracted what seems like a lucrative calling but you can't seem to figure out how to keep success without sacrificing your sanity.
YOU'VE WANTED TO "BURN IT ALL DOWN" TO SELL SCRUNCHIES ON THE BEACH.
You've achieved external success, but now it feels more like a prison and you aren't sure of what you really want.
YOU'RE READY TO FIGURE OUT "WHAT'S NEXT"
You want advanced ways to feel like you have clarity around your BIGGER life purpose is and how to manifest it without feeling anxious and in masculine energy.
YOU STRUGGLE WITH BEING PRESENT IN DAILY LIFE.
You deeply desire to have more fun and find joy in the every day, but have a hard time being fully present without anxiety.
YOU DON'T KNOW "HOW" TO REST.
You scroll social media or avoid your anxiety by trying to figure out what to "do" when you're not working.
YOU CRAVE UNDERSTANDING WHO YOU REALLY ARE.
You want to REALLY know how to connect to who you are, instead of chasing the accomplishment and accolade.
IF YOU ANSWERED YES TO ANY OF THE ABOVE, THIS RETREAT IS FOR YOU.
Outward success is not directly proportional to fulfillment.
Keri defines success as inner fulfillment and the ability to truly live a life you LOVE without sacrificing yourself in the process because outward success does not automatically imply adequate feelings of internal success.
Keri will teach you how to achieve the internal AND external component – How to Achieve Somatic Success™ 
"Somatic" refers to the body-leading-the-mind approach I use to help the modern-day successful woman, just like you, assess where they are "stuck" in the fight, flight, freeze or fawn responses as a result of stored trauma or chronic, acute stress. 
This type of normalized and ongoing stress is all most working women have known and has played a main role in how they have created their "outwardly successful" identity.
Keri's approach is the multidisciplinary integration of:
Stress Physiology

Biology

Neuroscience

Meditation

& Holistic Healing Practices
What Are the Results of Somatic Success™?
Elevated leadership practices

Improved high-level decision-making abilities

Feeling alive in the life you're living

Inspired by your bigger why

Embraced authenticity

Connected to your spiritual essence

Expanded emotional capacity for greater stress management

More peace, fun, and joy!

Embracing (& loving) the woo

Even more financial abundance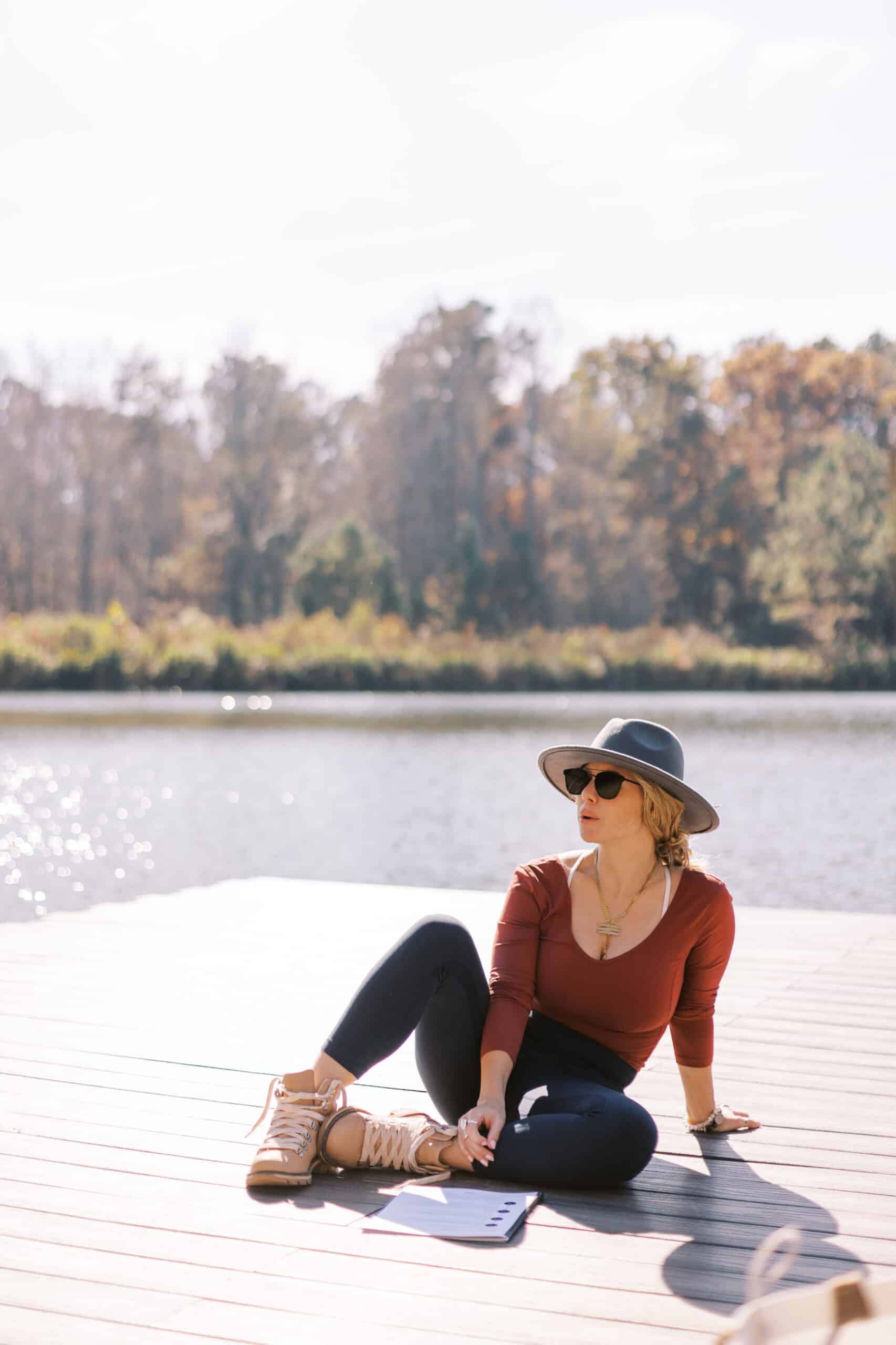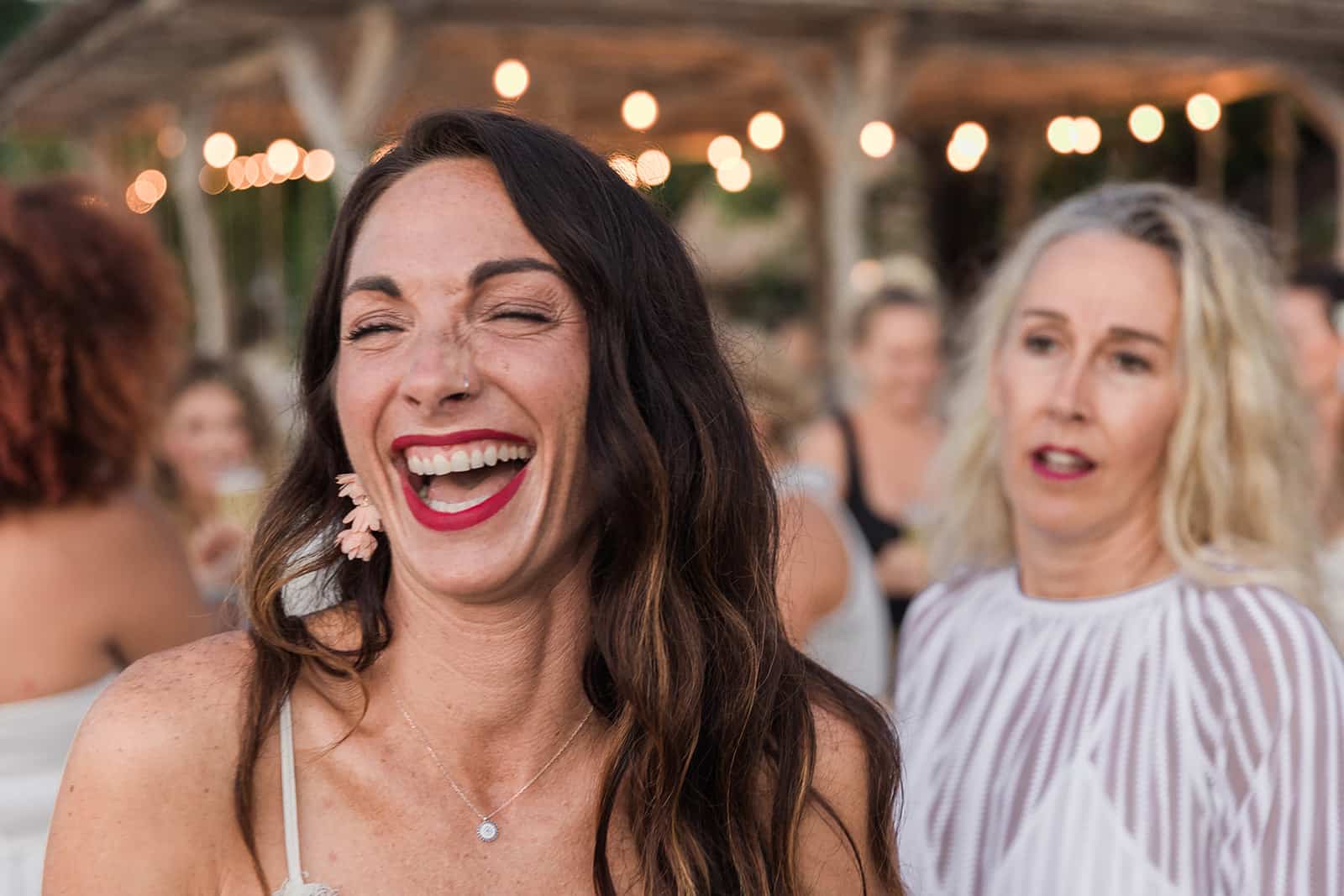 Women Who Work with Keri Experience Results Like…
Kristy B. who said, "I found clarity, healing and a bold reinforcement for me to be my authentic self."
Morgan H. who said, "I found the deep inner healing work I needed to repair my relationship with myself to skyrocket me into my successful future."
Emily F. who said, "I've completely redefined my relationship with everything and I'm elevating myself to the absolute next level in all ways… And that's thanks to Keri."
Sara D. who said, "I feel more confident and aligned when it comes to who I am, and what I'm capable of, than I EVER have in my entire life."
Megan W. who said, "I became more empowered, no longer willing to accept anything less than the best without feeling guilty about it."
Hannah K. who said, "Keri has helped me to connect with myself and figure out who I am and what I want and what my life's purpose is."
Sarah W. who said, "Keri digs deep and she is one of the most genuine and loving coaches I've ever worked with but she is also not afraid to really push you to your limit."
Mari R. who said, "Working with Keri was beyond my expectations. If you want someone who will hold you accountable, help you vision what's possible and also curate a beautiful, fun and deep experience, you cannot go wrong with Keri Ford."
Karen A. who said, "Working with Keri has been one of the greatest gifts I've given myself. She has empowered me to face my unspoken fears and anxieties, while loving and trusting myself through the process." 
What will this retreat be like?
This beautifully immersive and experiential transformation has a very curated agenda
that allows for breakthrough, integration and rejuvenation.
Day 1: Arrival
You will arrive in the afternoon and be escorted to your accomodations with a private room and shared amenities.
We will meet for a group dinner and burning ceremony around the fire pit in the early evening, where you will be greeted by Keri.
Day 2: Unbecoming
This is a full-day immersion dedicated to somatic experiences, both individually and as a group, where we will explore the mind-body connection, practice the art of presence and fully understand your unique stress imprint.

The day begins with awakening our life force using breathwork.
Enjoy the high-vibrational gluten-free and dairy-free menu with daily raw, organic bamboo juices.
End the day with a healing Candlelit Soundbath led by Guest Expert Rebecca Turk.
Day 3: Recalibration
At sunrise, we will be guided on a walking meditation labyrinth journey. We will transition into nervous system regulation and rejuvenating self-healing tools to nurture authentic connection.
Guest Expert, Jake Kauffman, will take you through a transformational collaborative session.
We will celebrate beneath the stars for a divine 5-course dinner prepared by our chef.
Day 4: Departure
We will gather for our final breakfast together before departure. Feel free to plan your stay for a bit longer allowing you to explore the city of Atlanta, or head home.
Your 3-night stay includes
Curated Gluten & Dairy-Free Wellness Menu
Daily Raw, Organic Cold-Pressed Bamboo Juices
Cleansing & Burning Spiritual Ceremony
Candlelit Soundbath Led by Rebecca Turk
Other Expert Guest Speakers
Restorative Meditation & Breathwork
Group Dinner Under the Stars
Practices for Reducing Anxiety & Increasing Rest
Self-Healing Tools for Somatic Success™
Mindful Immersion Journal
Hot Tub Therapy, Intentional Play & So Much More!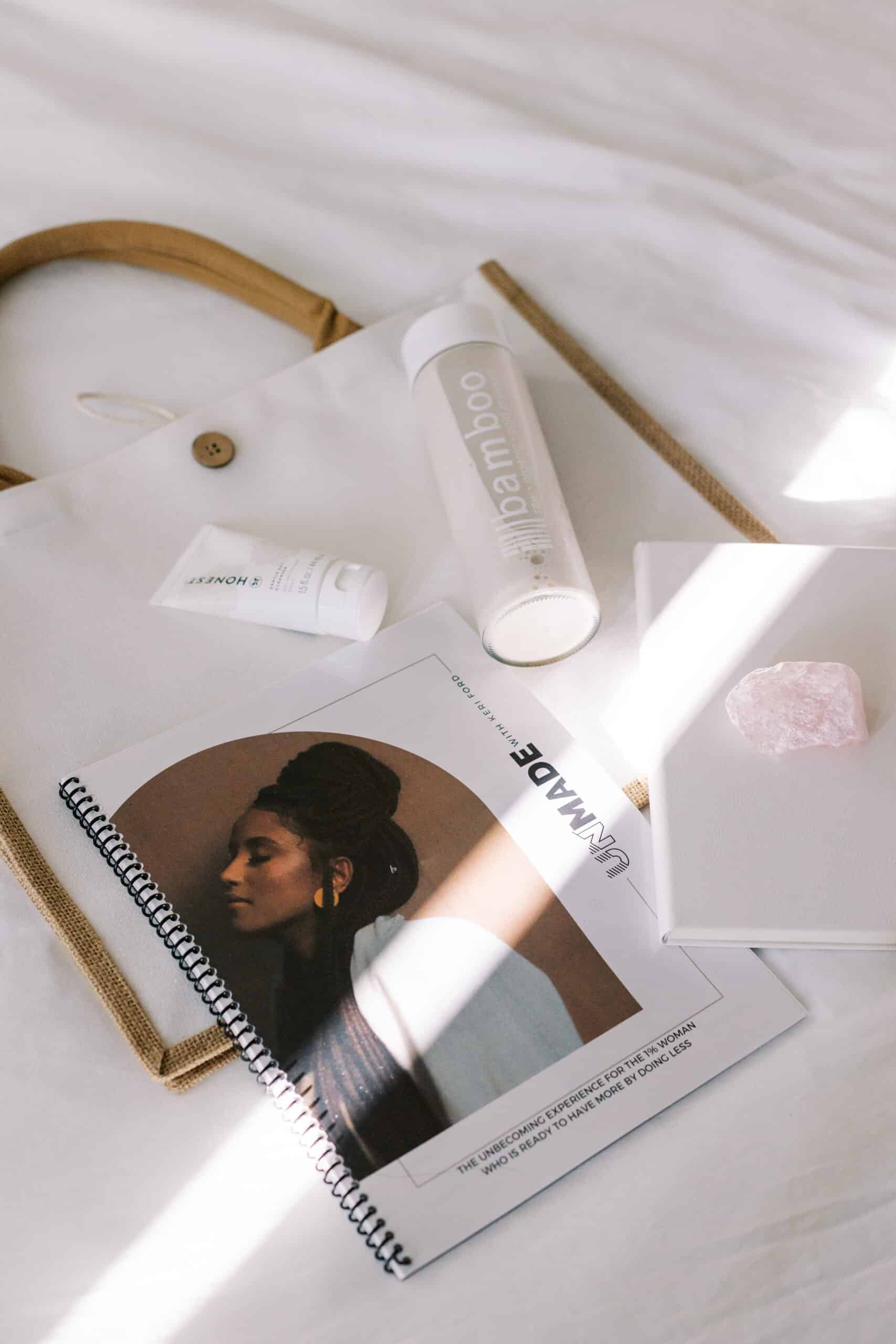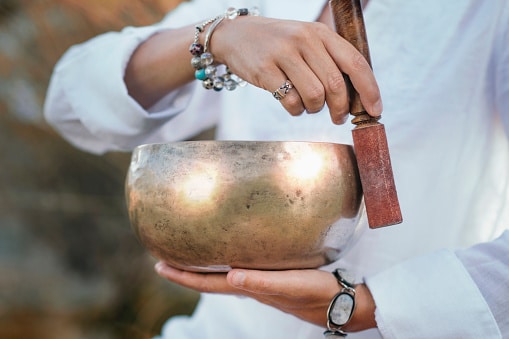 Rebecca Turk
Guest Expert & Sound Healer
Sound Healer, Rebecca Turk will take participants on a meditative and healing journey of sound. This sound experience incorporates the angelic healing tones which radiate from her quartz crystal bowls tuned to the 7-point chakra system, a native drum will mimic the sound of ocean waves which are cleansing and clearing and finally, gentle tones from Koshi chimes tuned specifically to the four elements will complete the experience. 
Vibrational sound healing has been shown to help reduce stress, promote restful sleep, and relax tension in the body by producing a specific resonance and tone.
Sound baths are designed to relax the body, nervous system, mind, and energy systems. When these systems are allowed to relax and release, healing can begin. Rebecca's sound bath experiences are cleansing and rejuvenating on the deepest cellular levels; connecting mind, body and spirit.
She has worked with numerous brands, entrepreneurs and executives from highly successful companies which include; Usher, Spanx, The Sara Blakely Foundation, Sara Blakely and Jesse Itzler Brands, Allied Global Marketing, Chandon Garden Spritz for Moet Hennessey, EO Entrepreneur's Organization, and Emory Healthcare.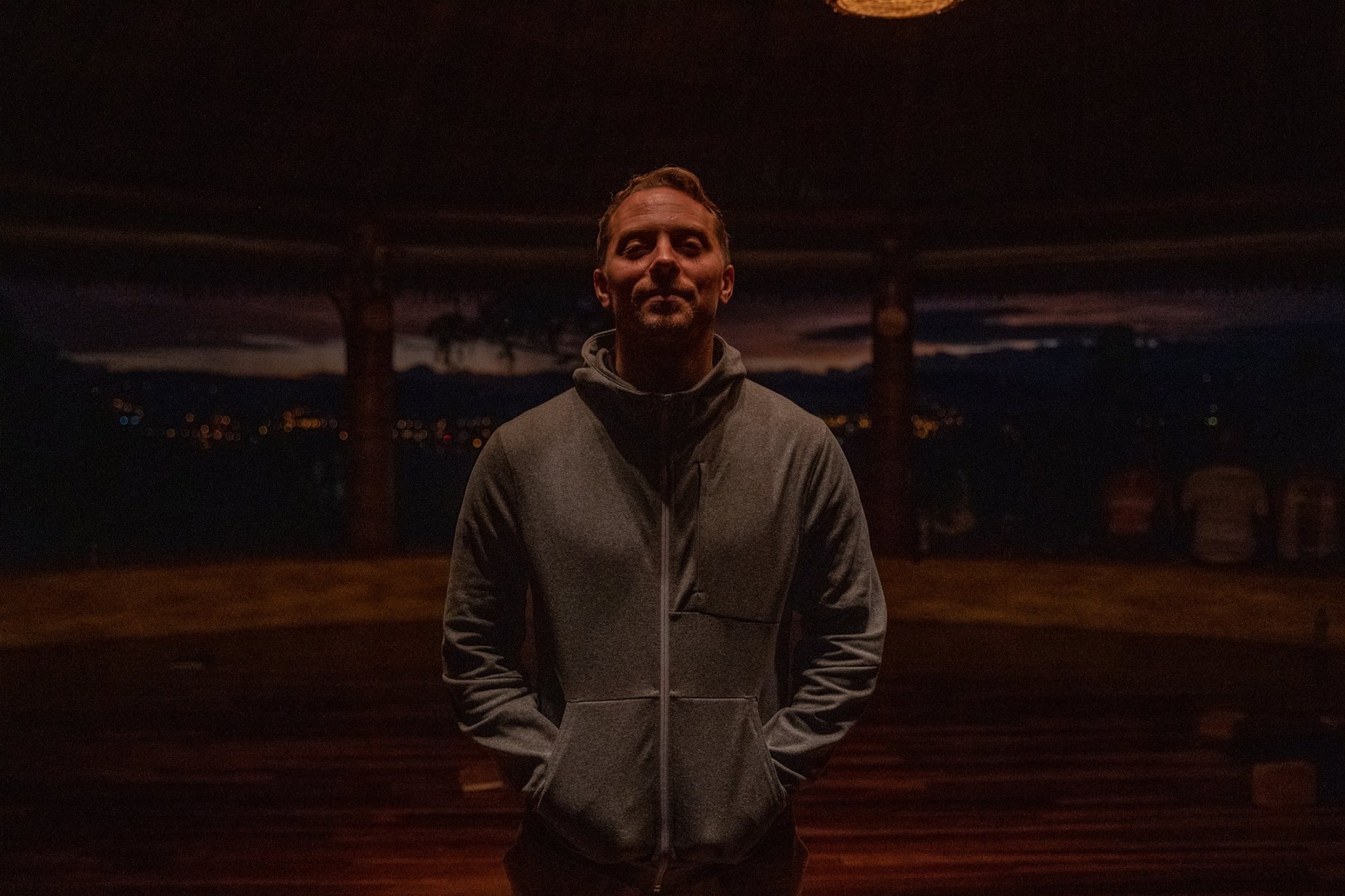 Jake Kauffman
Guest Expert & Co-Facilitator
Jake Kauffman is a High Performance Coach to 7 & 8-figure purpose driven coaches, entrepreneurs & CEOs.
He supports other conscious leaders in expanding themselves personally so that they can exponentially grow professionally.
He has coached hundreds of the top online coaches, consultants and CEOs to radically transform themselves so they can unlock their full potential in order to reach the next-level of their purpose.  
His unique approach to high performance coaching can best be described as the intersection between personal transformation and business leadership.
Frequently  A sked  Questions
I've already attended MADE FOR MORE (previously called 'UNMADE') can I apply to be part of this experience again?
Yes! Every experience will be different based on the incredible group of women, the seasonal weather, and your unique journey. Applications for each round of MADE FOR MORE will be required due to a limited number of spots and our commitment to a high standard for each attendee. We encourage you to apply here ASAP in the likely possibility that there is a rolling waitlist that will be honored on a first-come, first serve.
I can't make this retreat, is there a future one I can attend?
Yes! Once the next retreat dates are confirmed, make sure you check back so you can apply after applications are open again. We will require you to complete an interview process before being accepted into attending. Apply here.
Will there be a refund or opportunity to apply the investment toward another offer if I am unable to attend?
Unfortunately, no. Live events require a deeper level of commitment both on our part, and on yours, in order to accommodate each and every participant.
Are travel expenses, such as hotel, transportation, and airfare, included in the event?
International & domestic airfare, possible required COVID testing, travel insurance (recommended), and spa treatments are not included in the total investment of the live event.
Where should I plan to fly into?
Our event location is a quick 25-minute trip from the Hartsfield-Jackson Atlanta International Airport. Plan to arrive on Thursday, August 17th at 4pm, and depart no earlier than 12:00pm on Sunday, August 20th so we can provide private transportation for the group.
THE INN AT SERENBE
10950 Hutcheson Ferry Road, Chattahoochee Hills, GA 30268
Will alcohol be included?
Due to the immersive nature, this is a dry event with the possibility of alcohol being served on the last evening.
Is there a payment plan?
No. The live event is $5k paid in full.
An Invitation to go deeper could be offered for continued community, evolution & social implementation.
While Keri cannot change your entire life in just a few days, her intention for the MADE FOR MORE retreat is to be a heart-opening catalyst to your greatest self. While every woman who attends this retreat will receive exactly what she came for, if you would like to have someone walk the path with you and continue the community connection, Keri won't leave you high and dry.

If you'd like to work with Keri further after the experience, Keri is happy to discuss what's next, and she may personally decide to invite you into the next evolution.