MEMBERSHIP
Weekly Meditations

Meditations to Recalibrate Your Mind for Millions
MEMBERSHIP
Weekly Meditations
The Meditation Membership Designed to Calibrate Your Mind + Body to Receive MORE.
In 25 minutes or less, you will reprogram your mind and body so that you can feel safe in receiving all of the abundance that is already yours.
I'm giving you life-changing meditations every single week!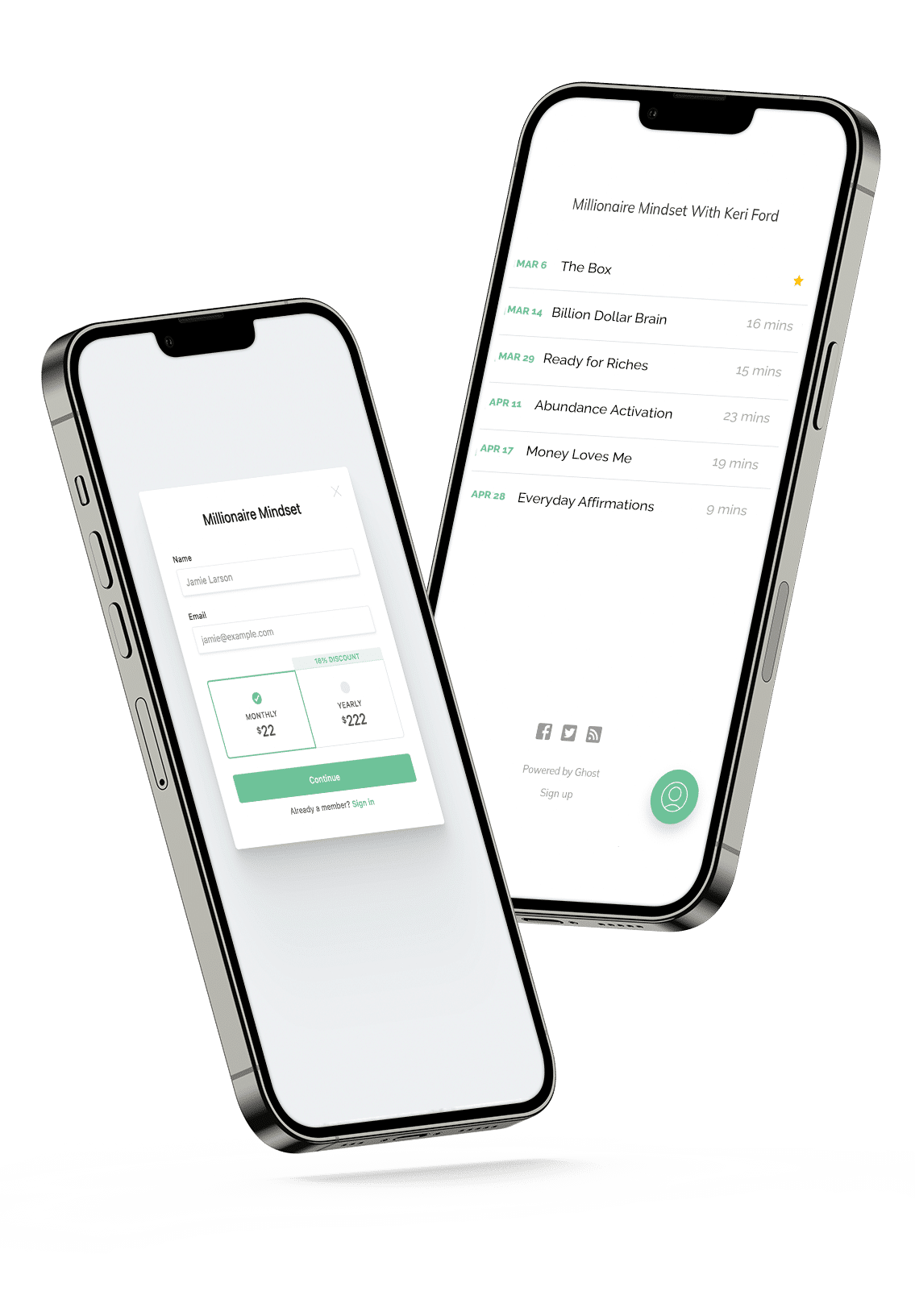 Meditation changed my life.
Rewiring my subconscious beliefs is the #1 thing that has helped me experience quantum leaps in success and abundance.
As my audience has continued to grow I realized that I wanted to be able to connect with more people that are seeking the same guidance and inspiration I was able to find.
Now I want to share that journey with you too…
Which is exactly why I created the Millionaire Mind$et Membership!
There is a millionaire inside each of us.
Hell. There's a BILLIONAIRE inside each of us.
All we have to do is believe it.
Ready to be rich?
* all monthly memberships require a 3 month minimum commitment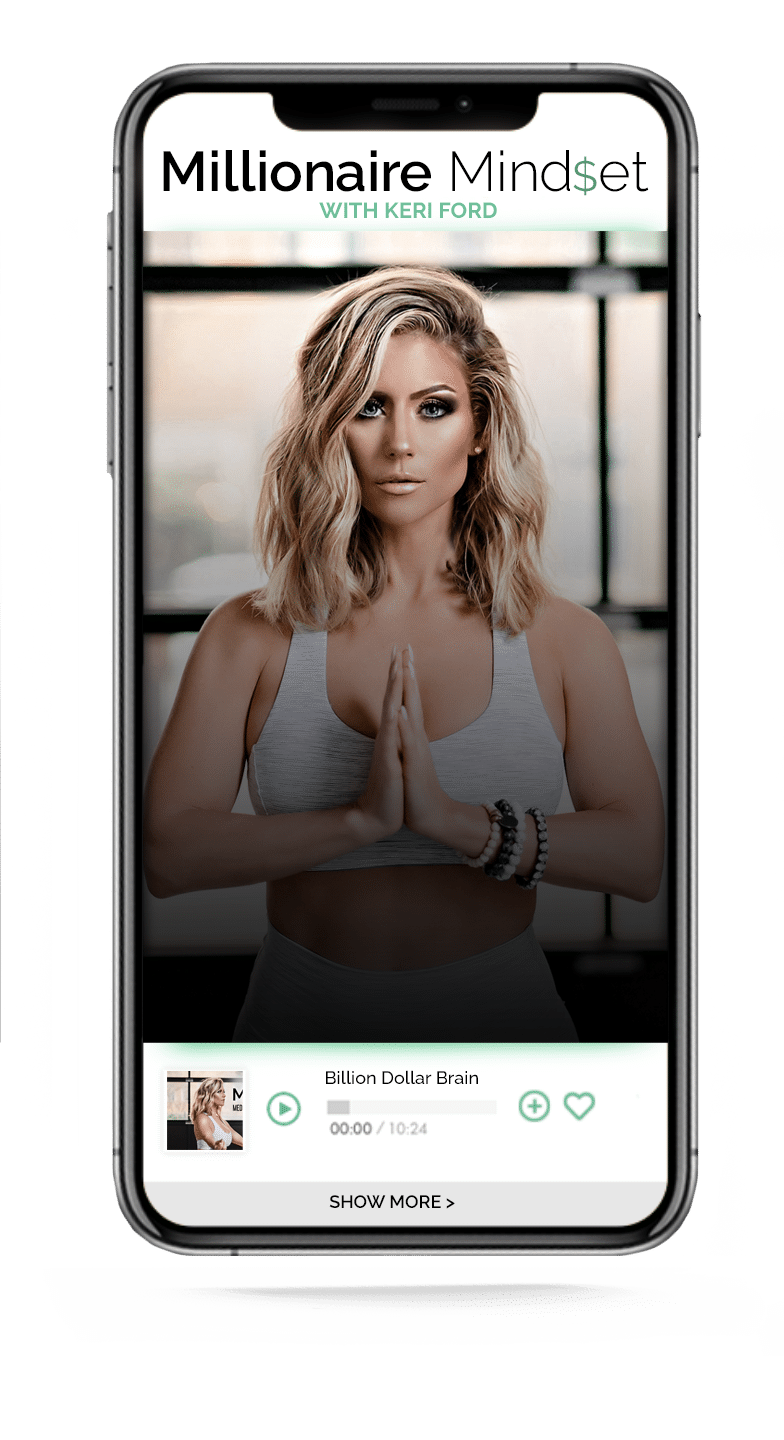 You just have to connect with the millionaire version of you.
I'll be giving you
brand new meditations

every single week!
It's just like having me in your ear to personally coach you into elevated states of consciousness with an increased energetic capacity to hold more abundance even faster because of your ability to receive.
Your ability to receive is directly correlated to the level of self-worth.
But when you remember, and trust, that you were born worthy, more of the good stuff comes your way.
More Money.

More Love.

More Miracles.
* all monthly memberships require a 3 month minimum commitment