THE #1
Meditation Program for Women in Business

Meditations to Upgrade Your Mind
Prime Your Subconscious Mind for Greater Success
in 25 minutes or less.
Get instant access to 60+ life-changing guided meditations!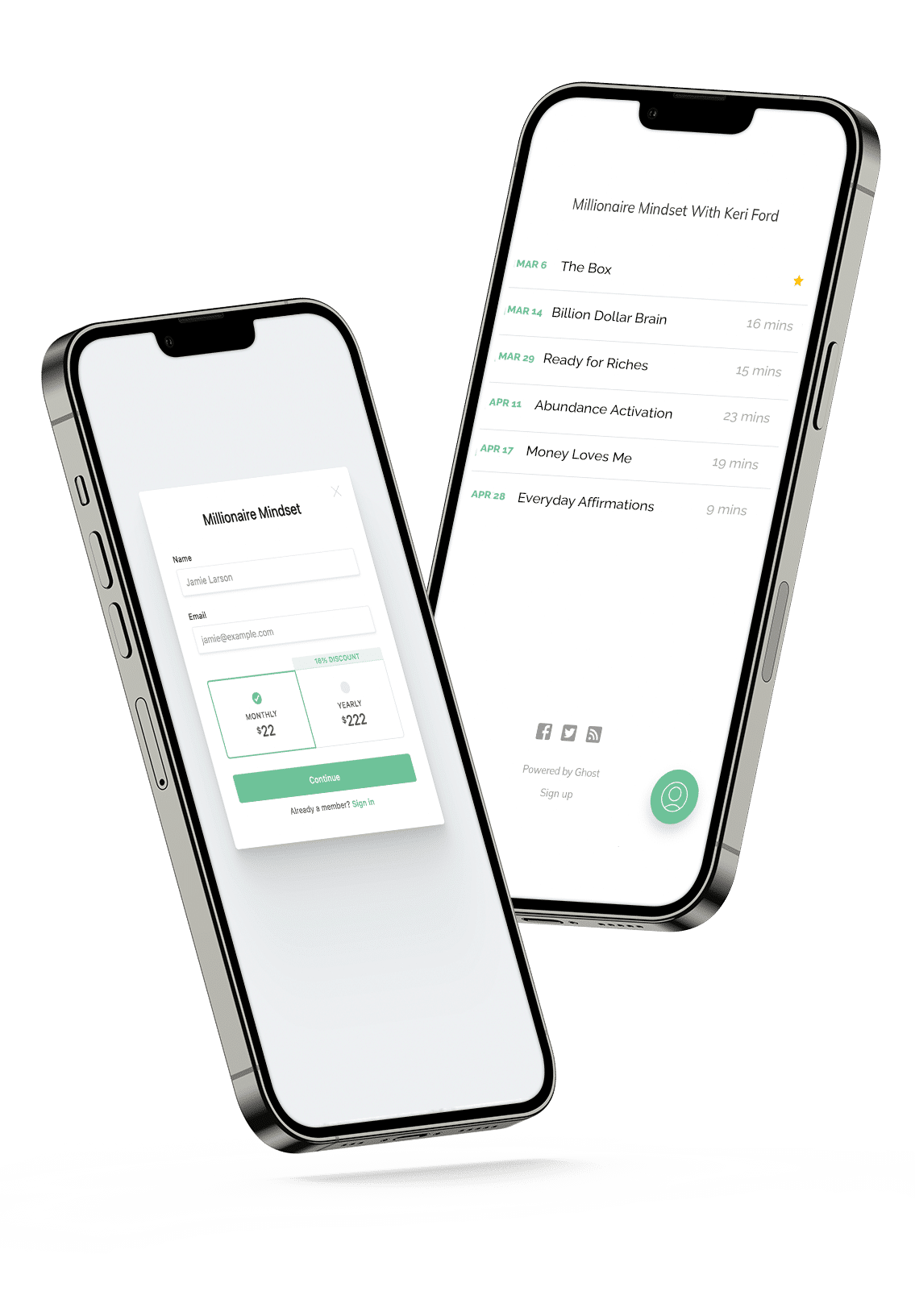 "Your mind must arrive at your destination before your life does."
Gain the exact steps that you need to unlock new levels and access greater abundance within yourself.
⮕ Heidi finally had the breakthrough she was looking for and created an entirely new revenue stream that generated more than $100k in a single month!
⮕ Karen powerfully owned her voice and enrolled her company in rewriting the corporate policy to pay her $12k+ sales commission while on maternity leave.
⮕ Kimberly elevated into her wealthiest, most powerful, self and had a $200k brand launch.
I have SO many other client success stories just like these…
Most coaching programs support you on a surface level by only addressing your behaviors but not the beliefs driving those behaviors. This never works long-term.
This is where the Millionaire Mind$et is different.
We know that if you want to rapidly elevate to the next level, you must ultimately elevate your beliefs so that you can break through the inherent resistance that comes with every NEW level.
UPGRADE YOUR MIND = UPGRADE YOUR LIFE 
Our meditations guide you into creating new empowered beliefs and elevated states of consciousness in alignment with your next level so that you can experience even greater success.
It's just like having me in your ear to personally coach you.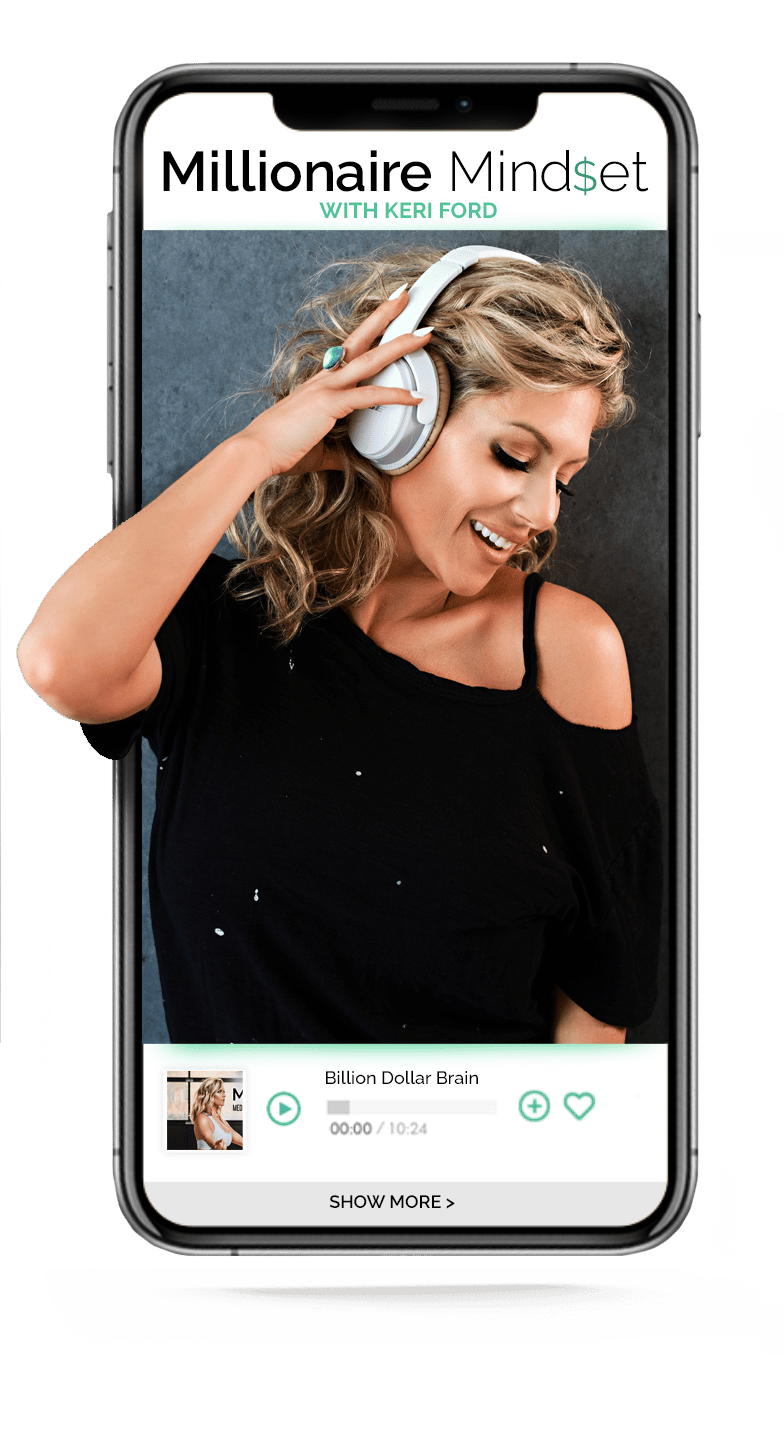 "Thoughts become things. If you see it in your mind, you will hold it in your 
hand."
– Bob Proctor
Inside the Millionaire Mind$et, I will help you:

Achieve

exponential growth

 exponential growth without resistance
Fast-track 

manifesting

your next level

Reduce anxiety

 and fear
Instill new aligned beliefs for

increased productivity
Meditation has been proven to change your brain.
Unlock more than 
60 powerful guided meditations

inside!
Actual meditations inside the Millionaire Mind$et:
MONEY MEDITATIONS
Abundance Activation

Ready for Richness

Expanding Your Wealth Consciousness

Attracting More Abundance

5 Minute Faily Abundance Activation for Increased Wealth

13 Minutes to Connect to the Currency of Energy

Clear the Way to Receive More

Becoming Your 8-Figure Self
AFFIRMATION MEDITATIONS
Daily Wealth Affirmations

New Year Affirmations for Decluttering and Making Space

Affirmations for Making Powerful Decisions

Affirmations to Create More Money

17 Affirmations for Fulfillment and Wealth

Affirmations for When Your Feel Lost
REDUCING ANXIETY MEDITATIONS
Relax Into Richness

How to Stay Present

Proof Your Thoughts Matter

11-Minute Guided Power Meditation

15-Minute Morning Meditation to Reduce Anxiety

Positive Possibility and Productivity

Release Negative Energy and Increase Peace
MANIFESTING YOUR NEXT LEVEL MEDITATIONS
5 Year Possibilities

Your Wealthiest Self

13 Minutes to Having Everything You've Ever Dreamed of

Claiming The Empowered Woman

Your Dreams Are Not Too Big

The Practice of Holding More

Reclaiming Your Power

How to Unblock Your Blessings

Connect to Your 10-Year Vision
See What MMM Clients Are Saying!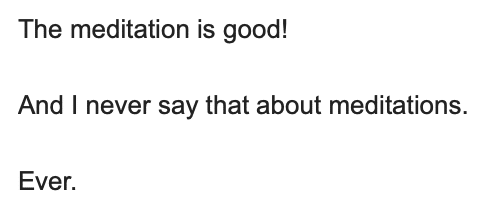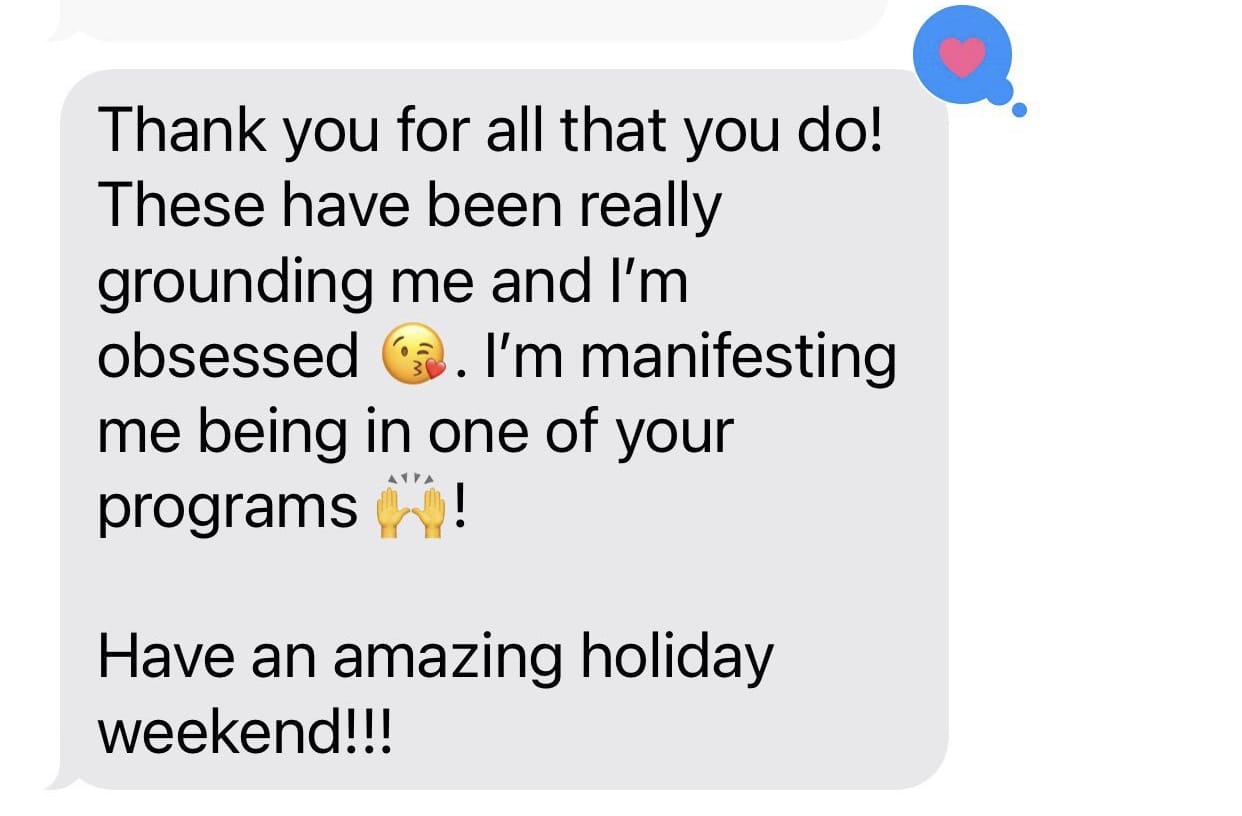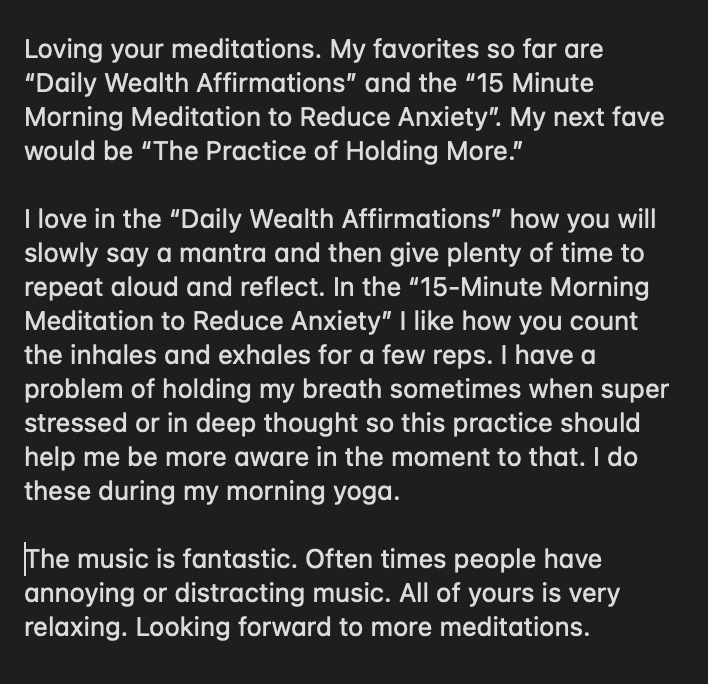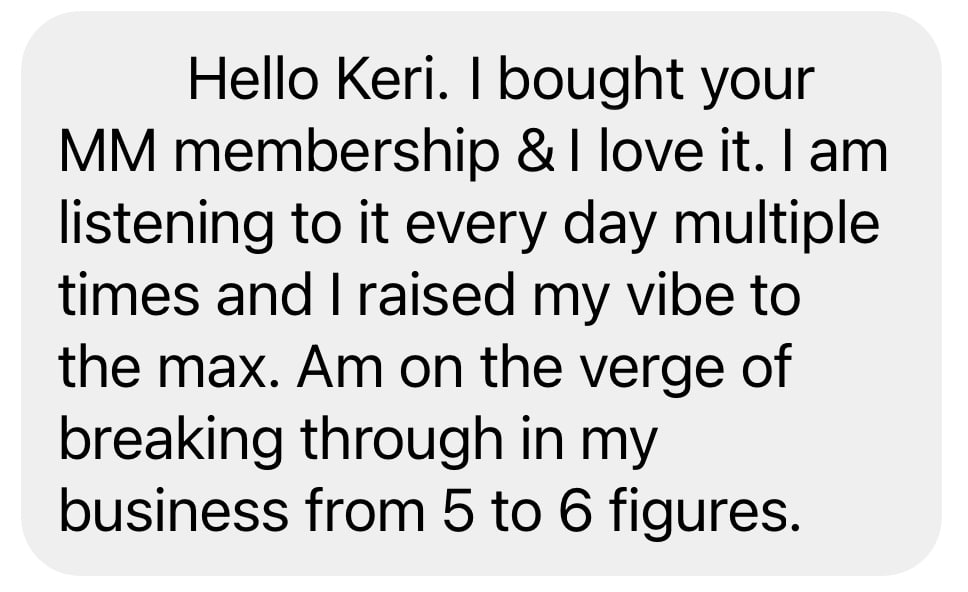 Can I listen to a meditation before I join?
Yes! You can get your FREE meditation here.
Or you can try it FREE with our Complimentary 7-Day Pass!
To verify your identity and prevent duplicates in the system, we may request your credit card information, which will only be charged if you decide to continue using the service after the 7-day trial period.
How does it work?
You join for a one-time payment of $222 and unlock more than 60 powerful, guided meditations once you receive your login information.
While we recommend listening to the meditations in the order they were recorded, you can listen to them at any cadence, frequency, and order you prefer.
We found that the students who experienced the most benefits were the students who used the meditations 3-5x per week and went back to listen to their favorites over and over again.
Who are these meditations for?
These meditations are specifically designed for female thought leaders and women in business because we know that they face different challenges, responsibilities, and growth, as women in leadership.
This is also why the meditations focus on 4 unique categories:
Achieving exponential growth without resistance
Fast-tracking manifesting your next level
Reducing anxiety and fear
Instilling new aligned affirmations & beliefs for increased productivity
Why are the meditations 25 minutes or less?
We know you're busy and we want to help you create, and sustain, a successful daily meditation practice for you through frequency (number of times you meditate per week) over length of time (how long you meditate per session).
Learning how to take time for yourself each day requires repetition, as does the practice of learning to listen and observe your thoughts rather than getting velcroed into the noise of the mind.
Do you offer an affiliate program?
Yes! Thank you so much for sharing our programs so we can help create a better world together. You'll receive 50% commission ($111!) for each new student that signs up. To join and receive your affiliate graphics, please email hello@elevatewithkeri.com
Help! I'm having trouble logging in.
For all technical questions and customer support, please email hello@elevatewithkeri.com and we would be happy to help you out.