Rest in Success, a Rejuvenating Retreat Experience with Keri Ford
Restful healing and growth so you can overcome high-functioning anxiety and achieve Somatic Success™
Atlanta, GA • November 3 – 6
is
the immersive
live coaching experience
for CEOs, executives and entrepreneurs. This is the collective "sigh" you've been waiting for…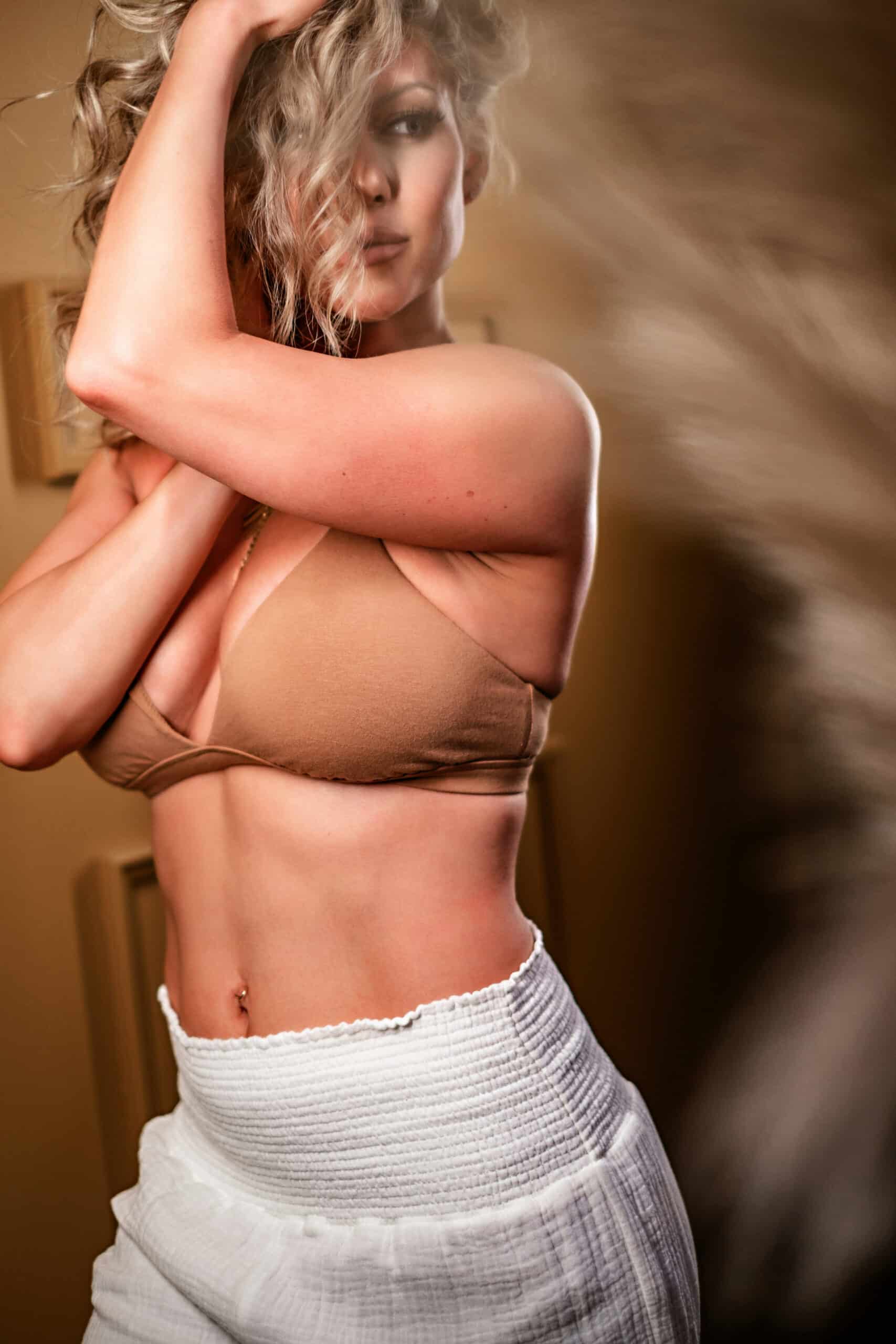 I believe that we must die to the woman we are becoming,
by first, unbecoming who we thought we were.
Because in order to become someone, we have to be willing to become no one.
Does This Sound Familiar?
YOU'RE SUCCESSFUL, BUT WONDERING, "IS THIS IT?"
You've accomplished massive success in your life, but it just doesn't feel like you thought it would, because you still feel like there's more (which you also feel guilty and somewhat ungrateful for thinking).
YOU'RE "ABUNDANT" YET FEEL ANYTHING BUT WEALTHY IN LIFE.
You've always been good at making money, and while you desire more, you want to feel rich in happiness and purpose.
YOU'RE TIRED OF FEELING BURNED OUT AND BORED.
You've attracted what seems like a lucrative calling but you can't seem to figure out how to keep success without sacrificing your sanity.
YOU'VE WANTED TO "BURN IT ALL DOWN" TO SELL SCRUNCHIES ON THE BEACH.
You've achieved external success, but now it feels more like a prison and you aren't sure of what you really want.
YOU'RE READY TO FIGURE OUT "WHAT'S NEXT"
You want advanced ways to feel like you have clarity around your BIGGER life purpose is and how to manifest it without feeling anxious and in masculine energy.
YOU FEEL LIKE YOU'VE BUILT A LIFE ON EMPTY ACHIEVEMENTS.
You've poured yourself into your career, and you find it challenging to connect authentically and vulnerably in your relationships, with both men and women.
YOU STRUGGLE WITH BEING PRESENT IN DAILY LIFE.
You deeply desire to have more fun and find joy in the every day, but have a hard time being fully present without anxiety.
YOU DON'T KNOW "HOW" TO REST.
You scroll social media or avoid your anxiety by trying to figure out what to "do" when you're not working.
YOU CRAVE UNDERSTANDING WHO YOU REALLY ARE.
You want to REALLY know how to connect to who you are, instead of chasing the accomplishment and accolade.
IF YOU ANSWERED YES TO ANY OF THE ABOVE, UNMADE IS FOR YOU.
I CREATED UNMADE WITH ONE QUESTION IN MIND:
"I have 'everything' I thought I wanted… but is this it?"
Achievement drives you. Growth inspires you. And you are committed to reach higher levels with intention and purpose.
In many ways, this has brought you to the 1%.
However, there is one thing missing: 
YOU.
Maybe being the CEO has consumed you and you've prioritized work over family, friends and your health.
Maybe you've lost yourself along the way and you aren't even sure if you ever knew who "you" really is.
Maybe you don't know how to be successful and also experience more play, peace and purpose.
You've hit the goals.
You've made the 1%.
You've done everything you've set out to achieve.
But it's in your unconscious need to succeed that you chase validation.
You overcommit. You feel overwhelmed. And slowing down gives you anxiety.
YOU'RE BORED, BUT BUSY AF.
AND BUSY BREEDS BURN OUT.
You've literally thought, "If this is what success costs me, I don't even know if want it anymore."
This is where most women settle and stop pursuing their next level, but not because they don't want it…
because of what they think it will cost them.
(And if they continue down their current trajectory it WILL cost them.)
Let's change that so you don't burn the ships & sabotage success… because who you are is not defined by what you do.
The million-dollar question every woman who finds herself here is asking:
"But HOW?"
We Will Focus on Achieving Somatic Success™ in 3 Key Areas:
Reducing Anxiety

Practicing Presence

Decreasing Chronic Stress
"Somatic" refers to the body-leading-the-mind approach I use to help the modern-day successful woman, just like you, assess where they are "stuck" in the fight, flight, freeze or fawn responses as a result of stored trauma or chronic, acute stress. 
This type of normalized and ongoing stress is all most working women have known and has played a main role in how they have created their "outwardly successful" identity.
Unfortunately, this continued feedback loop can impair the ability to experience resilience and be fully present in the here-and-now.
Our goal will be to restore connection to the authentic self through nervous system regulation, relaxation, wholeness and aliveness.
Keri's approach is the multidisciplinary integration of:
Stress Physiology

Biology

Neuroscience

Meditation

& Holistic Healing Practices
Outward success does not determine fulfillment.
Keri defines success as inner fulfillment and the ability to truly live a life you LOVE without sacrificing yourself in the process because outward success does not automatically imply adequate feelings of internal success.
Keri will teach you how to achieve the internal AND external component – Somatic Success™ 
What Are the Results of Somatic Success™?
Improve decision-making abilities

Increase intimacy and receptivity

Feel alive in the life you're LIVING

Know YES or NO in your body

Be inspired by your bigger why

Embrace your fucking authenticity

Connect to your spiritual essence

Learn conscious communication techniques in life/business

Master feminine power in leadership

Expand emotional capacity

Be present with your kids and loved ones without anxiety

More peace and joy

Embrace (and love) the woo

Have awareness around YOUR Self-Protective Responses (Fight, Flight, Fawn, Freeze)

Regulate your nervous system

& make even more $$$ as a result of ninja awareness, free choice and resiliency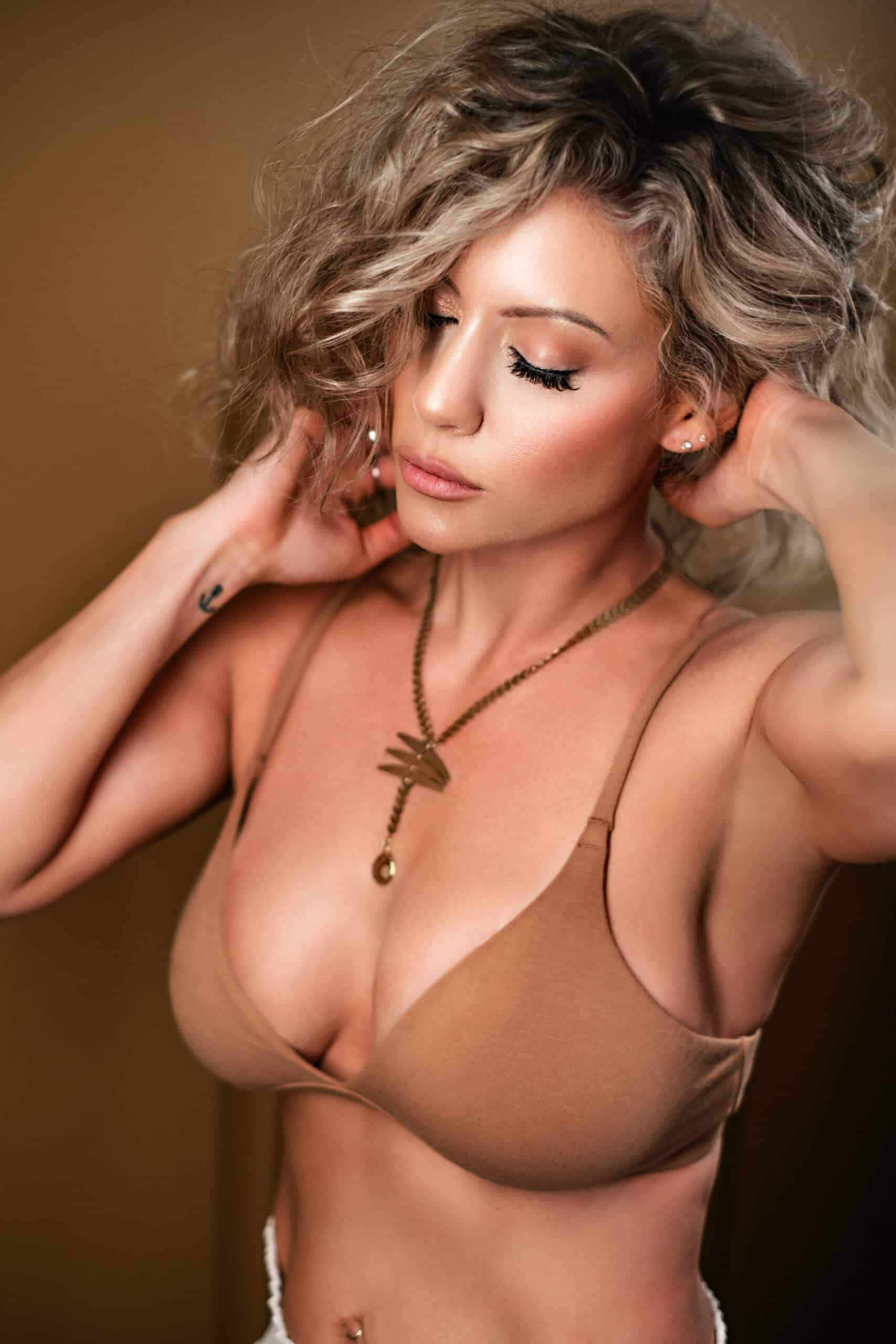 Women Who Work with Keri Experience Results Like…
Kristy B. who said, "I found clarity, healing and a bold reinforcement for me to be my authentic self."
Morgan H. who said, "I found the deep inner healing work I needed to repair my relationship with myself to skyrocket me into my successful future."
Emily F. who said, "I've completely redefined my relationship with everything and I'm elevating myself to the absolute next level in all ways… And that's thanks to Keri."
Sara D. who said, "I feel more confident and aligned when it comes to who I am, and what I'm capable of, than I EVER have in my entire life."
Megan W. who said, "I became more empowered, no longer willing to accept anything less than the best without feeling guilty about it."
Hannah K. who said, "Keri has helped me to connect with myself and figure out who I am and what I want and what my life's purpose is."
Sarah W. who said, "Keri digs deep and she is one of the most genuine and loving coaches I've ever worked with but she is also not afraid to really push you to your limit."
Mari R. who said, "Working with Keri was beyond my expectations. If you want someone who will hold you accountable, help you vision what's possible and also curate a beautiful, fun and deep experience, you cannot go wrong with Keri Ford."
Karen A. who said, "Working with Keri has been one of the greatest gifts I've given myself. She has empowered me to face my unspoken fears and anxieties, while loving and trusting myself through the process." 
Day One: Arrival, The Invitation
Thursday, November 3rd
Group Dinner at The Farmhouse
Cleansing & Burning Ceremony
. . . . .
Day Two: The Unbecoming
Friday, November 4th
Facilitation by Keri Ford
Candlelit Soundbath, Rebecca Turk
. . . . .
Day Three: The Recalibration
Saturday, November 5th
Facilitation by Keri Ford
Expert Guest Speaker, Jake Kauffman
Group Dinner Under the Stars
. . . . .
Day Four: Departure, The Expansion
Sunday, November 6th
Group Breakfast at The Farmhouse

Fly into ATL Airport
Our event location is a quick 25-minute trip from the Hartsfield-Jackson Atlanta International Airport.
Plan to arrive on Thursday, November 3rd no later than 5pm, and to depart no earlier than 9:00am on Sunday, November 6th as best you can.
THE INN AT SERENBE
10950 Hutcheson Ferry Rd.
Chattahoochee Hills, GA 30268
Curated Gluten & Dairy-Free Wellness Menu
Daily Raw, Organic Cold-Pressed Bamboo Juices
Cleansing & Burning Spiritual Ceremony
Candlelit Soundbath Experience Led by Rebecca Turk
Other Expert Guest Speakers
Restorative Meditation & Breathwork
Group Dinner Under the Stars
Transformational Experiences for Authentic Self-Expression
Practices for Reducing Anxiety & Increasing True Rest
Self-Healing Tools for Somatic Success™
Mindful Immersion Journal
Hot Tub Therapy, Intentional Play & So Much More!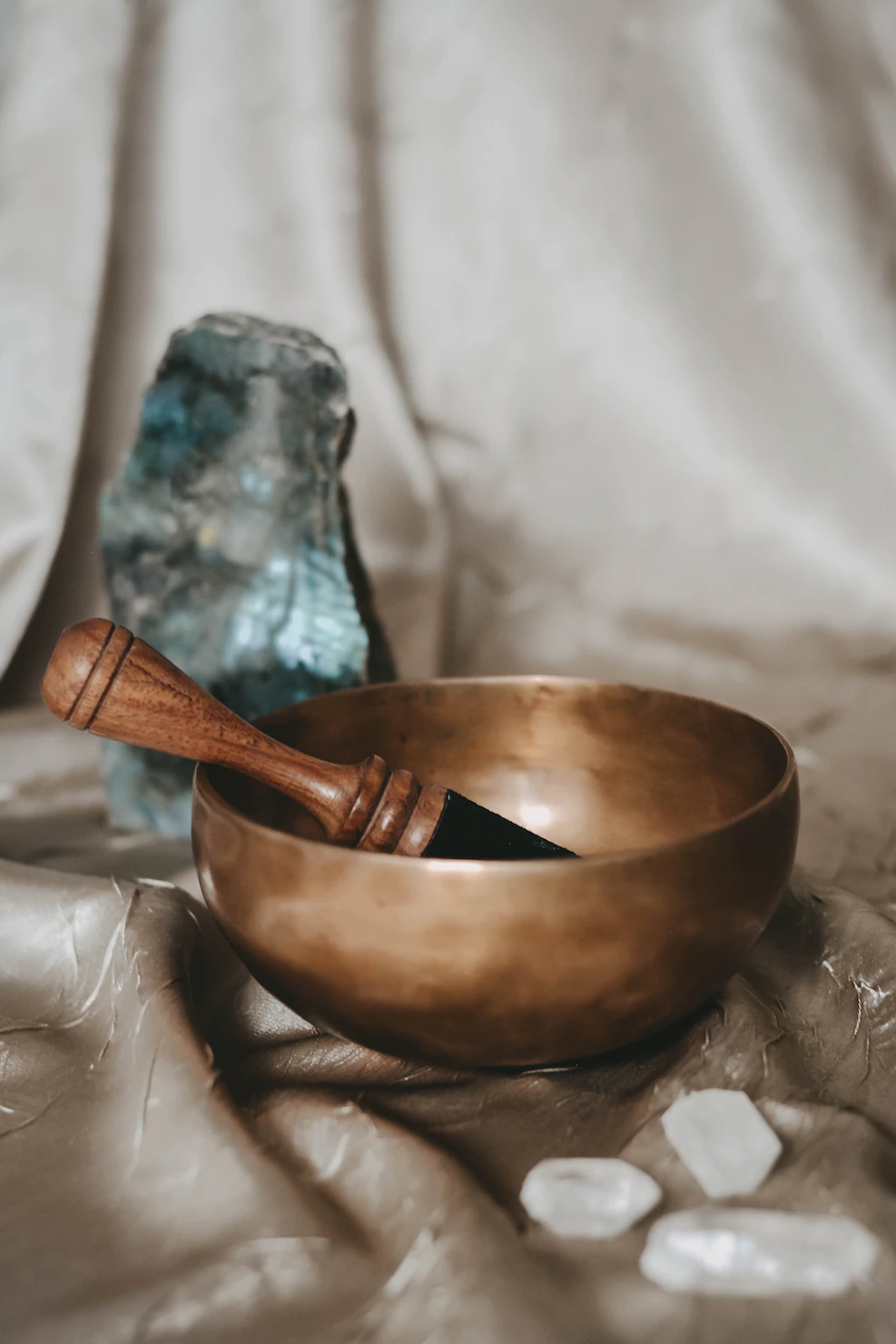 IMPORTANT FAQS
Will there be a refund or opportunity to apply the investment toward another offering if I am unable to attend?
Unfortunately, no. Live events require a deeper level of commitment both on our part, and on yours, in order to accommodate each and every participant.
Are travel expenses, such as hotel, transportation and airfare, included in the event?
International & domestic airfare, possible required COVID testing, travel insurance (recommended), and spa treatments are not included in the total investment of the live event.
Will alcohol be included?
Due to the immersive nature, this is a dry event.
Is there a payment plan?
The live event is $5k pay in full, however you can request a third-party funding option for a small additional 3% fee and flexible payment plan.
ONGOING SUPPORT BEYOND THE RETREAT
An Invitation to go deeper could be offered for continued community, evolution & social implementation
While Keri cannot change your entire life in just a few days, her intention for the UNMADE Live Event is to be a heart-opening catalyst to your greatest self. Maybe this experience will feel complete to you, but if you would like to have someone walk the path with you, and continue the community connection, Keri won't leave you high and dry.

If you'd like to work with Keri further after the experience, Keri is happy to discuss what's next, and she may personally decide to invite you into the next evolution.